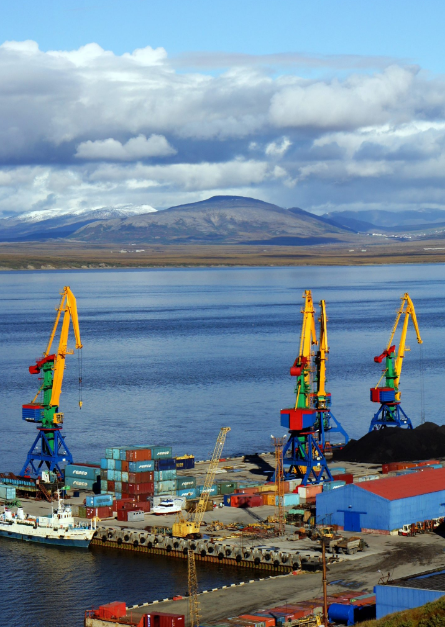 tour
CULTURAL AWARENESS PROGRAM. ANADYR 
DAY 1
Arrival at the airport (Ugolnye Kopi) flight UT 533 from Vnukovo / R3 511 from Khabarovsk; You will be met by our tour guide; Transfer to Anadyr (across the estuary); Accommodation in the hotel/hostel (at your choice); Meeting with Kutkh Travel Administrator. 

DAY 2 
Breakfast; Sightseeing tour of Anadyr with a visit to cultural sites (Church of the Transfiguration of the Lord, Children's Art Center, central square, Cultural and leisure center: Museum Center "Heritage of Chukotka" and the House of Folk Art, Church of the Holy Life-Giving Trinity, Monument to St. Nicholas the Wonderworker, Great Memorial World War II, Monument to Yu. Rytkheu, memorial to the first Revolutionary Chukotka, Poklonnaya Cross on Verblyuzhka, Observation deck at the Poklonnaya Cross, square L.F. Grinevetsky); In summer: Hovercraft/boat tour of the Anadyr Estuary, a visit to the bird breeding grounds on the island of Alumka, Cape Tolstoy. In winter: Visiting a kennel, getting to know the art of mushers, dog sledding.

DAY 3
Breakfast; Crossing the estuary on a boat in summer/on an all-terrain vehicle in winter to Kanchalan; Transfer to the reindeer herding brigade, acquaintance with the traditional life and craft of the Chukchi, watching deer; Overnight in yaranga (traditional home of Chukchi) / in a tent / in the all-terrain vehicle TREKOL.

DAY 4 
Breakfast; Return to Kanchalan; Crossing the estuary to Anadyr; Accommodation in a hotel/hostel – at your choice; The bathhouse (banya). 

DAY 5
Breakfast; Helicopter flight to Lake Mainitz; Picnic, walking, photographing, fishing at will (sockeye salmon, chum salmon, pink salmon, trout, malma, broad whitefish, whitefish, common whitefish, Kamchatka grayling, pike); Return to Anadyr; Accommodation in a hotel/hostel – at your choice.

DAY 6
Breakfast; Visit to the State Chukchi-Eskimo ensemble "Ergyron".

DAY 7
Breakfast; Souvenir shop; Walk around Anadyr; Farewell dinner; Accommodation in a hotel/hostel (at your choice).
ДЕНЬ 8
Breakfast; Transfer to the airport; Departure to Moscow / Khabarovsk.

Cookie-файлы
Настройка cookie-файлов
Детальная информация о целях обработки данных и поставщиках, которые мы используем на наших сайтах
Аналитические Cookie-файлы
Отключить все
Мы используем файлы Cookie для улучшения работы, персонализации и повышения удобства пользования нашим сайтом. Продолжая посещать сайт, вы соглашаетесь на использование нами файлов Cookie.
Подробнее о нашей политике в отношении Cookie.